The Susquehanna Greenway Partnership (SGP) is currently seeking exhibitors for the Susquehanna Greenway Outdoor Expo to be held at Shikellamy State Park on June 3, 2023. Regional and state outfitters, nonprofits, gear manufacturers, and activity-specific instructors are all welcome. For more information on eligible exhibitors, please review our activity zones below. Booth space sizes vary depending on need.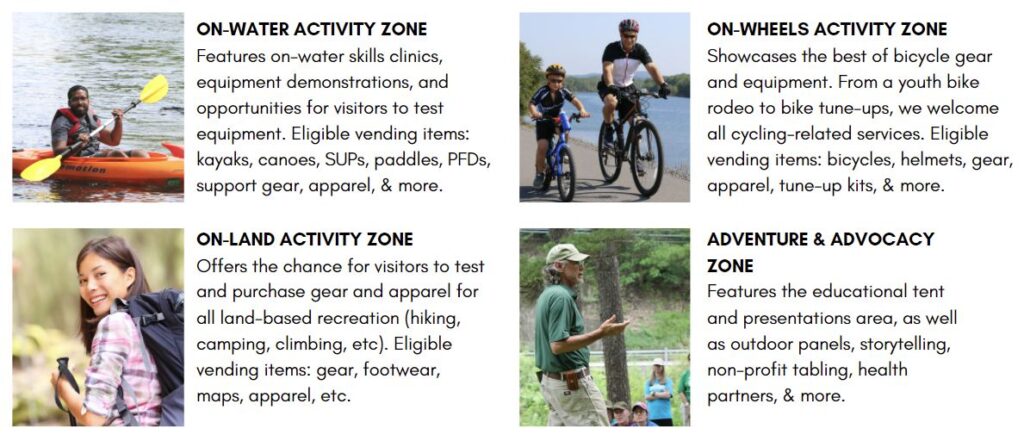 Those interested should email Alana at [email protected].
For more information, please review the Vendor Information Booklet.
WHAT EXHIBITORS ARE SAYING

"We're proud to support the Susquehanna Greenway!"

"Thank you to Susquehanna Greenway Partnership for having us at the Outdoor Expo!"

"Happy to have been a part of the first annual Outdoor Expo!"

"From ages 3 to 83, there were so many people whose smiles will keep bringing me back to this event."

"What a great event to be a part of!"
Interested in exhibiting? Request More Information