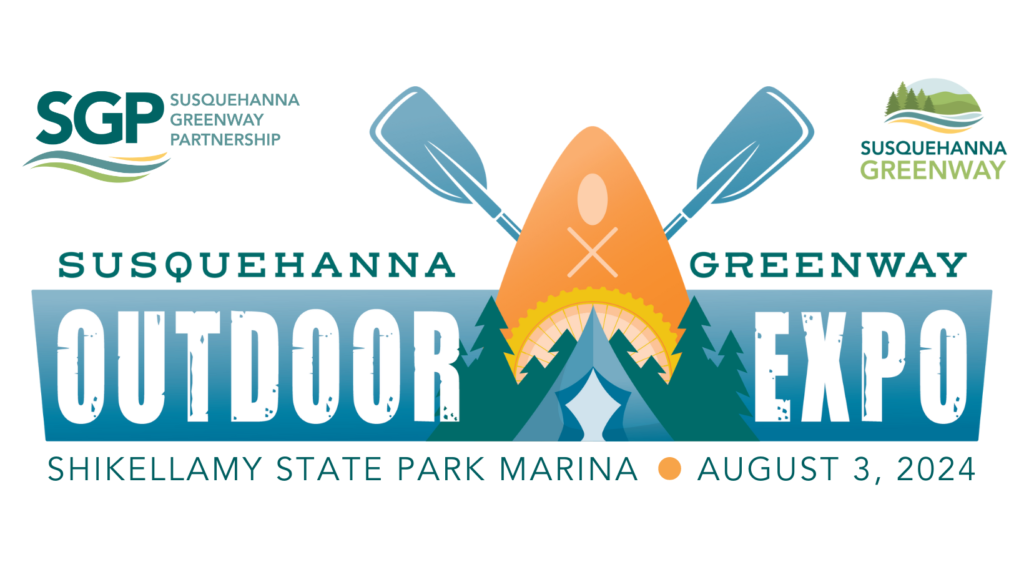 The Susquehanna Greenway Outdoor Expo is here to meet all of your outdoor recreation needs! Browse over 50 booths, chat with the experts in outdoor recreation, learn about events and adventures in the Susquehanna Greenway, and try your hand at interactive demos, clinics, and workshops. Also featuring kid-friendly activities, live music, food trucks, a beer garden, and more!

EXPLORE
The Expo will be host to more than 50 booths, where attendees can explore gear vendors, chat with the experts, and discover opportunities for hiking, biking, and paddling in the Susquehanna River Valley. To explore the list of exhibitors, click here.
LEARN
Visit the Education Tent for a series of presentations, panels, and discussions from experienced members of the outdoor community–from a panel of experienced river paddlers to a presentation of what lurks below the Susquehanna. To view a full schedule of presentations, click here.
INTERACT
Join a number of clinics, workshops, and demos, from topics on fly fishing, paddle lessons, and on-water safety to rock climbing, disc golf, and and mountain biking. To explore the workshops, click here.