CALL FOR EXHIBITORS
The Susquehanna Greenway Partnership (SGP) is currently seeking exhibitors for the Susquehanna Greenway Outdoor Expo to be held at Shikellamy State Park on June 4, 2022. Regional and state outfitters, nonprofits, gear manufacturers, and activity-specific instructors are all welcome. For more information on eligible exhibitors, please review our activity zones below. Booth space sizes vary depending on need.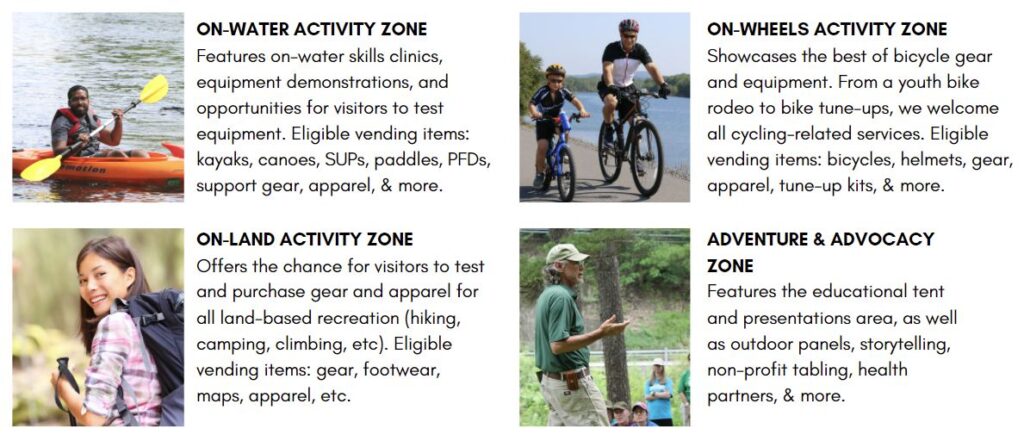 Those interested should email Alana at [email protected]
or complete an interest form here.